CPLA stands for Chinese Philanthropic Leadership Association. We aim to develop the next generation of philanthropic leaders through hands on projects in the United States and China by using what we learned at the University of Oregon.
CPLA's mission is to help students who are interested in developing work in the U.S. and China to become future serving leaders by getting them started in real philanthropic projects. CPLA believes that everyone can make their home country a better place by becoming better leaders of philanthropy, humanity and service learning.
HOLLY RESIDENTIAL CENTER
On 2/24/2018, CPLA members went to Holly Residential Center to visit and share experience of lunar year with the residents. CPLAers celebrated the Spring Festival with them by teaching them how to write Chinese calligraphy and drawing the color painting. We also performed songs both in Chinese and English for them.
Since 2019 Winter school term, CPLAers have been to Holly Residential Center every Saturday between 2pm and 3pm. During the time of staying, CPLAers play card games/ filling the color, with the residents or do what staff would like us to do with the residents.
Due to the rules, we could not take photos with any residents.
The voice of uo
The Voice of UO has been successfully held for five years since 2013. It is a singing competition and it is also the biggest event for CPLA. We provide a stage for all UO students from all background to show themselves. Beyond that, all our sales of tickets are used for our summer program.
super baby
During these three days, CPLAers on present and volunteers have helped the children to enrich their knowledge about nutrition and health, body recognition and self protection under a joyful learning atmosphere. These children aged between of four or and five will become the "super babies" with wisdoms and courages as we expected.
As one of the accounts for this summer project, I didn't only witness what those young students have accomplished in these few days, but also the efforts and passions our volunteers and CPLAers have showed. What impressed me the most was that in order to make our classes more various and professional, our crew would have meetings right away based on what happened on that day and to adjust teaching methods, sometimes we stayed late at night in the hotel.
During this project, there were difficulties and issues, but everyone had always been united to face the sudden situation, and the teachers of the kindergarten also provided us a lot of help.
The project "Super baby" gave us an opportunity to get along with the children and made me understand the importance of teamwork as well. I believe this is an extraordinary experience for every volunteer, whereas for CPLA, it has also made us more united and cohesive.
Love breakfast
Started in 2015, besides final week and the first week of school term, CPLAers have tried to have 5-10 volunteers, including whom are not from the student organization, every Sunday morning from approximately 7am to 10:30am at First Christian Church, Downtown Eugene serving breakfast to whoever needs food.
Since 2018 school year, due to First Christian Church's need, volunteers are divided into 2 group and served on Saturday and Sunday respectively.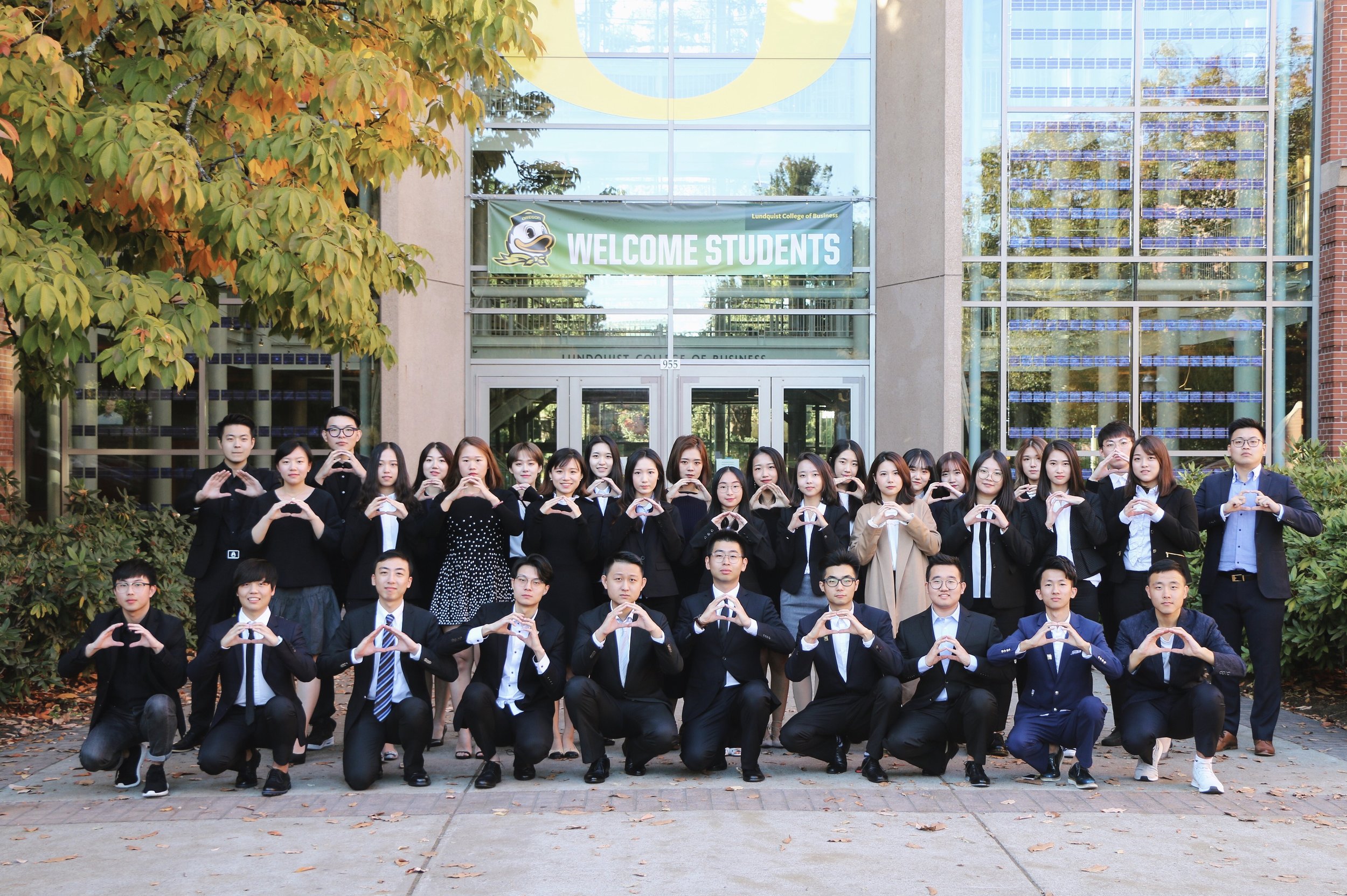 CPLA has accompanied me over a half of my undergraduate career in UO. During these two years, all the activities we held on campus and all the community service we participated had enhanced my personal capabilities and enriched my experience. And it made me determined to inherit CPLA's mission to the next generation. I started to realize the meaning when we are conveying our philanthropic attitudes in American colleges and helping other local citizens over the past two years: not for showing off, it was all about the satisfaction and honor we acquired, and the compliment we received from the public.
In the meantime, I witness how CPLA became stronger, and grew up with a group of outstanding CPLAers myself. In CPLA, I learned the importance of taking part in a warm organization and having a group of like-minded friends. This fall, I am honored to be selected to lead CPLA. I will keep remembering and staying true to CPLA's mission; trying my best to meet and beyond all the predecessors' expectations, and carrying forward to promote CPLA's glories.
Yichi Zhang